LARGEST GREENTECH EVENT IN THE REGION
GreenEST Summit brings together public and private sector experts, greentech companies and investors from the Nordics and Europe to discuss how to address the inevitable green revolution.
The largest green tech event in the Nordics

October 12-13, 2020 (pre-day on Oct 12th/ main day on Oct 13th)

Kultuurikatel (The Creative Hub), Tallinn, Estonia

Up to 300 Nordic startups, corporations, investors and other green tech enthusiast
We'll see you on October 12-13, 2020 at Kultuurikatel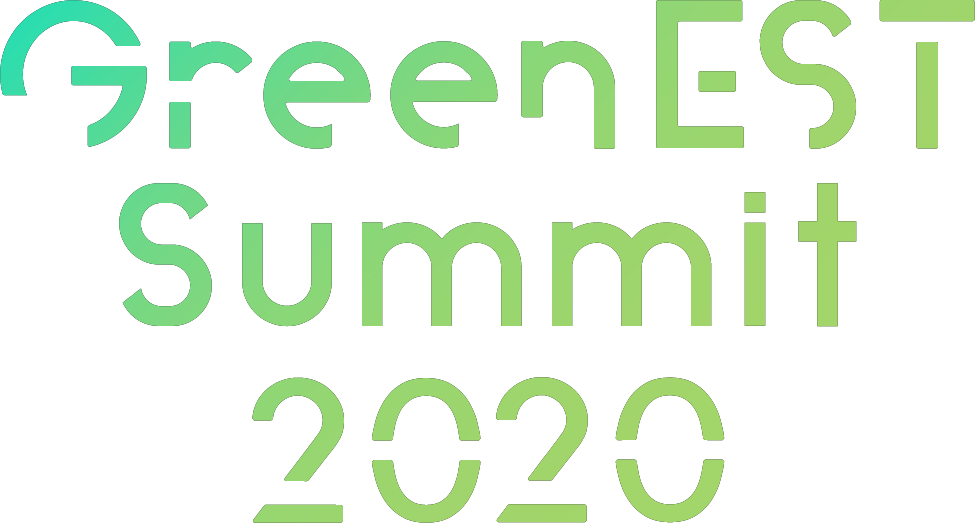 12:00 – Registration and coffee
13:00 – Opening words
13:10 – Program
17:00 – Final
9:00 – Registration and coffee
10:00 – Opening words
10:10 – Keynote: Green transformation
11:00 - Keynote: Sustainable energy
13:00 - Lunch
13:30 - Keynote: Smart city
14:10 - Demo area pitching competition
15:30 - Coffee break
16:00 - Keynote: Future food
16:30 - Winners of the pitching competition
17:00 - Final words
The GreenEST Summit 2020 is organized by the community.
More than 15 organizations joined forces. This year, a hybrid event has been organized. You can stay home and join online or come and meet people in person.
Essential topics and latest developments
Meet the professionals of Green transformation, Renewable Energy, Urban & Rural Interconnections and Future Food.
Selected international speakers from relevant field
Public and private sector experts, city governments, companies and investors
Cherry-picked companies on the exhibition area
GreenEST Summit will be held for the third year in a row.
The work is in progress, new speakers added weekly.
2020 featured speakers are...

International politician
TBA
TODD KHOZEIN
Founder and Co-CEO of SecondMuse (New York, USA)
SecondMuse is an impact and innovation company building resilient economies by supporting entrepreneurs and the ecosystems around them. Under Todd leadership, the company has designed and implemented programs on all 7 continents with over 600 organisations such as NASA, The World Bank, Nike, USAID, The World Health Organization, and The Rockefeller Foundation.

The company is a manifestation of Todd's impassioned belief that economic and social systems can be built inclusively and not at the expense of human dignity or the health of the planet. To test his theories and gain a deeper understanding of how to build and execute better systems, Todd earned a medical degree from the University of New Mexico, spent years developing a range of businesses, and co-founded SecondMuse in 2008. He's proud to serve on the Board of Directors of TechSoup Global and The Circulate Initiative.
CÉSAR ALEJANDRO HERNÁNDEZ ALVA, PhD
Senior Energy Analyst at International Energy Agency (Paris, France)
César Alejandro Hernández Alva is a former Deputy Director-General for Competition Studies, on the Federal Economic Competition Commission of Mexico from 2007 to 2011. He also served as Advisor to the Undersecretary of Finance and Public Credit, where he collaborated in energy and green growth issues.
He currently participates in the design and implementation of the Electric Sector Reform and works on the key elements in the negotiation of the Energy Transition Law. Mr. Hernández Alva holds a BA in Economics from the Mexico Autonomous Institute of Technology and a MA and a PhD in Economics from the University of Toulouse in France.
Learn about the hottest new trends. What is the future of green technology?
Expert on a smart city
TBA
AFTON HALLORAN, PhD
Independent Consultant in Sustainable Food Systems Transitions
(Copenhagen, Denmark)
As an independent consultant, she has been advising intergovernmental organisations, international organisations, companies and NGOs on issues related to sustainable food systems such as the future of food, the social impacts of food production, food culture/gastronomy and sustainable diets. She is also an External Consultant to a project called the Nordic Food Policy Lab under the Nordic Council of Ministers. One of her biggest accomplishments has been leading the development of the Solutions Menu: A Nordic Guide to Sustainable Food Policy, a publication that is now in the hands of many influential policy-makers around the world.
LOUIS ZEZERAN
The best host! Co-founders of Comedy Estonia (Australia/Estonia)

Australian Louis Zezeran is one of the co-founders of Comedy Estonia who lead the development of Stand Up Comedy in Estonia. Over the course of the last 6 years, Louis has established himself not only as a comedian but as a media personality, writing for Cosmopolitan magazine, hosting a show on "Raadio 2", speaking at conferences and hosting many private events where he brings his trademark enthusiasm and energy to ensure every guest is having a great evening.
IVAR KRUUSENBERG, PhD
CEO and Co-Founder at PowerUp Energy Technologies, Scientist (Tallinn, Estonia)
After a long career as the University of Tartu scientist, he is now applying his knowledge in clean-tech entrepreneurship. He continues to do science at the National Institute of Chemical Physics and Biophysics as a senior researcher.

TIMO TATAR
Deputy Secretary General for Energy at Ministry of Economic Affairs and Communications for Estonia
(Tallinn, Estonia)
MARTIN KRUUS
Adviser and founder of Sunly; Vice-Chairman of the Estonian Innovation Policy Commission​ (Tallinn, Estonia)
Holds a MSc degree in Thermal Engineering and has been involved in the renewable energy sector since 2000. Previously CEO and one of the founders at Nelja Energia that was the the biggest wind energy producer in the Baltic States before being sold to Eesti Energia's daughter company Enefit Green in 2018. Previously the Chairman of the Board in the Estonian Wind Power Association and Commissioner of the Estonian Renewable Energy Association. During 2002-2004 Head of Renewable Energy Unit in Eesti Energia. During 2000-2002 renewable energy consultant.
KRISTI KLAAS
Deputy Secretary General, the Ministry of the Environment of Estonia (Tallinn, Estonia)
Kristi Klaas is responsible for organising the development and implementation of climate change mitigation and adaptation and strategic planning policies, organising the Ministry's budgeting and financial reporting, and organising the use of foreign funds.
TRIIN ILVES
Community and Programme at Tehnopol Startup Incubator
(Tallinn, Estonia)
As the Community Manager at Tehnopol Startup Incubator, Triin focuses her work activities to contribute to the startup ecosystem in Estonia. She takes some of the first steps with early-stage founders from idea to first investment and contributes to various projects with local and international ecosystem partners. As a startup community member, Triin has been the head and co-organiser of Startup Week Tallinn 2018 and 2019.
RAGMAR SAKSING
Greentech sector leader, Entrepreneur in the field of technology (Tallinn, Estonia)
Ragmar Saksing is a marine biologist by education but have been operating in the field of technology for more than 18 years. He is serial entrepreneur. Mainly has served as CTO at startups and enterprises. He works for Tallinn Science Park Tehnopol as Greentech Sector Manager.
LIISA PUUSEPP
Environmental Awareness Adviser, Ministry of the Environment (Tallinn, Estonia)
MADIS TILGA
Environmental Awareness Adviser, Nordic Council of Ministers (Tallinn, Estonia)
Madis Tilga have been working with sustainability issues for some time now, initiating and executing co-operation projects between Nordics and Baltics. Much of the work has evolved around the transition to bio-economy and circular economy. He would argue that this simply is a quest for making our economies healthier and more resilient. Not that much environmentalist approach. Nature does not need economy but we do and the economy needs all these diverse ecosystem services. So it is about economy. Cities have often taken the centre stage in these developments as they are natural innovation drivers, take climate leadership and need to be creative to accommodate growing urban population in a wealthy and healthy way. Madis is very passionate about modern city planning, how attractive places are created cityscape continuously re­­-invented. His other engagement is with social start-up Nutriloop, where they design carbon and nutrient looping solutions for growing healthier food and divert massive amounts of carbon from air (where it poses problem) to soil (where it adds value).
" I haven't really seen a better conference on the future of buildings in 20 years. And I'm not saying that for the sake of being friendly."
" Modern and innovative conference. Interesting exhibition area companies. and a superb moderator."
Project Engineer at Environment Office, Finland
" Very strong speakers. There were 14 building managers in our delegation and they were all overwhelmingly pleased."
Project Manager at Vidzeme Planning Region, Latvia

You'll walk away with new knowledge and connections to take your business to the next level.
CleanTurku is the most dynamic clean cluster/ ecosystem in Finland operated by Turku Science Park Ltd.
Connected intelligent transportation system and infrastructure developer.
CupLoop is last mile technology provider for the companies who use reusable packages and tableware by automating reusables collecting and deposit refund.
ELMO Rent specializes in electric car rental.
Global leader in bicycle & scooter connectivity.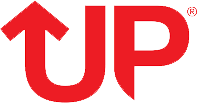 PowerUP provides clean energy solutions. Their patented backup generators provide zero-emissions energy at the point of need.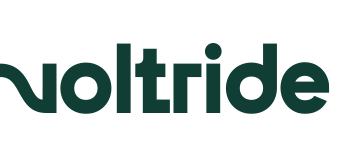 Retail shop specialised in light e-mobility vehicles like electric scooters, skateboards, unicycles and more. Voltride also offer after-sales for their own and other brands.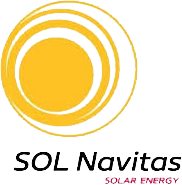 Edible Insects Mass Rearing Technology and Software
16 organizations have joined forces to organize the greenest Summit 2020